Reposted from our weekly contribution to
Hello, Love
:
There are a great many fall and winter weddings in the works these days, so why not take a break from the summer heat to fantasize about a romantic, woodsy wedding, set atop a piney bluff, deep in the forest, or really any little spot surrounded by trees and cool crisp air. These are some of my favorite ideas to work with because there's just so much inspiration to be found in nature. Cakes and fresh flowers, branches and leaves are a perfect pairing and one of the most beautiful and sophisticated choices for elegant wintery weddings. The whimsical fauna of the forest provides an adorably playful place to pull inspiration for weddings that are after some enchanted charm. So many ideas to fit so many styles…
Garland Greens:
Wrapping garlands of rich leafy greens around crisp white cakes and rustic desserts is a stunning way to style your table. Request these custom items from your florist.
Crowned with Herbs:
A clean white canvas is the perfect way to let an earthy mix of fresh picked herbs or branches shine. These cakes execute that concept perfectly.
Elemental Styling:
Some of the most striking cakes are those that are styled with found objects and as found objects. These little twists are clever moments that seamlessly intertwine the entire event's style.
Forest Creatures:
Fungi, squirrels, insects…these cakes leave no stone unturned…and in so doing, the cakes created are beautiful and unforgettably quirky, speaking to the wedding's fun vibe!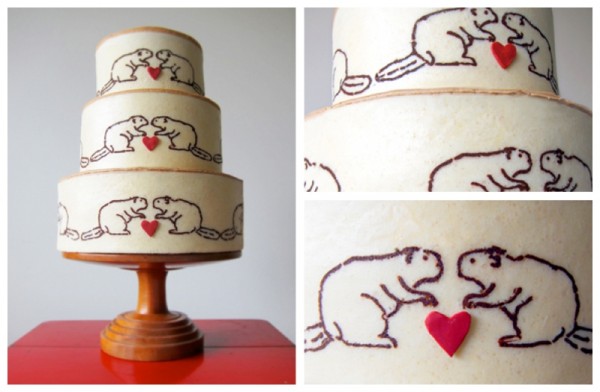 Sources:
Cluney Photo
,
Tec Petaja
,
Apryl Ann
,
Cake Walk
(created the sweets on the dessert table),
Bows and Arrows
(garland on the dessert table),
Martha Stewart Weddings
,
Clare West Photography
,
Ryan Ray Photography
,
Enjoy Cupcakes
(created the rosemary and berry cake),
Heather Roth Photography
,
Rebecca Hollis Photography
,
Captured by Jen
,
Kiss the Groom
,
M. Robin Cakes